Ultravixen
Demolition derby, faces of a life in prison, well-rounded women squeezed in denim and spandex, heavy makeup, smelled like greased pistons, mad sex and stale beer, scratches on his back, lingerie store, redneck from the knife easy, rabid dogs by red eye, black Kingsnake that show their rattles to the moon.
Welcome into the deepest recesses of the filthy valley of Ultravixen.
Il Riskio Remix
wal187
October, 2015
Digital
9 tracks
35 minutes
Ultravixen gave their latest album tracks to some friends, in order to manipulate and re-interpratet their sound.
Wait a couple of weeks to listen this tracklist:
1. TESTA DI MORTE - Bologna Violenta
2. ACROBATICI EQUILIBRI - John Lui
3. AGUZZINA - Nutype feat Geo Johnson
4. LE COSE Più BELLE - Matilde Davoli
5. VELLUTO NERO (DESTRUCTURED PUSSY) - Xabier Iriondo
6. FINO ALL'ULTIMO RESPIRO - Andy Trema
7. LOVE IS NO PAIN - Gianluca Bartolo
8. SPARAMI SULLA SPIAGGIA (OFF MUZIEK) - Giulio Ragno Favero
9. TERRA ELETTRIFICATA - Pola
Il Riskio
wal178
October, 2014
12inch LP
9 tracks
34 minutes
Four years after the debut album Avorio Erotic Movie (Wallace Records) in october the new album Il Riskio comes out in a deluxe LP version
Something changed in the band, something is safely still there
The band sounds always as a compact power trio: Alessio Edy Grasso (voice, guitar), Nunzio Jamaika (bass) e Fabulous Carmelo (drums), but with the new wlement Dario Aiello Blatta (synth, guiatr) from the Dj duo Blatta & Inesha.
 
Acrobatici Equilibri b/w Le Cose Più Belle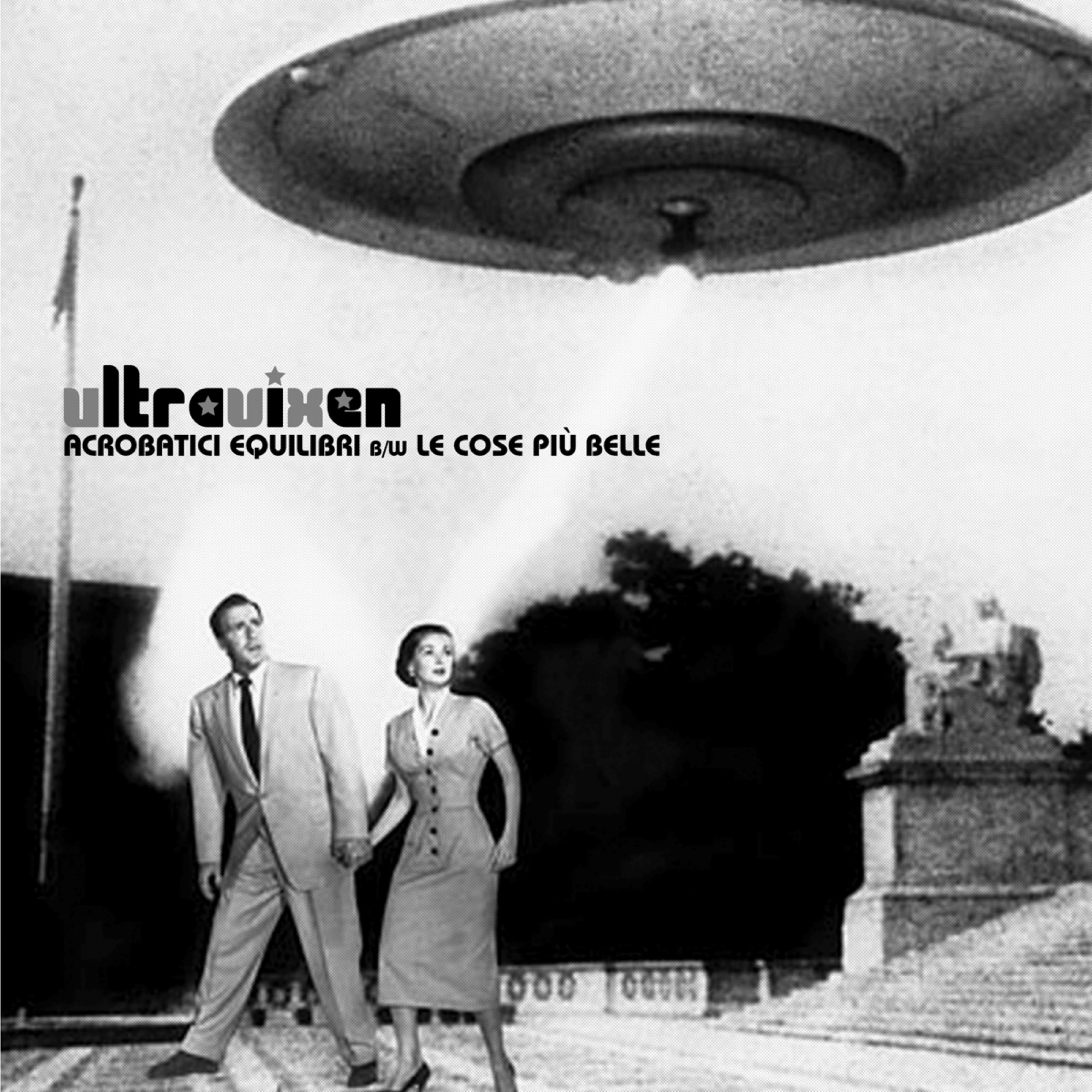 wal173
May, 2014
7inch
2 tracks
8 minutes
Waiting for the new album in september, in may 25th 2014 UltraviXen presents the new single 7" Acrobatici Equilibri b/w Le cose più belle
Out again for Wallace Records.
Available in vynil and digital version.
Stay Tuned. #wallacerecords #ultravixenband #alessioedygrasso #italianavantpunk #darioblatta #acrobaticiequilibri #lecosepiubelle
Avorio Erotic Movie
wal104
January, 2009
CD
9 tracks
32 minutes
Ok, personally when mr. Wallace rec passed me this promo my imaginery flown beneath the valley of ultraRusschicks, - i also had a whole zipped folder full of pictures to check, then, and i thought finally Wallace rec understood what makes business in Music... but, You know what? i've been punk'd!! No flaming babes, no blasting wow-esque silhouettes and leather boots at all!!! That's not fair man, - You can't play like that with my feelings. Well, - these three hairy big guys from Sicily, Italy, play with 90s punk'n'roll music and related rules of dirty, somehow noisy, blues and voodoo, - and if Jasminshock's name doesn't sound all that new to Your ears, well, You will recognize for sure Vonsik's guitar style here, chorus-effect filled, such so post-punk (Tokyo's Train). Sort of Scratch Acid (Lolita) singing for In The Red rec, but with some roots into Louisville's (- renamed Noiseville, ages ago) post-whatever sound of 90's (Nera)...
Paolo Miceli, Komakino