I Camillas
I Camillas born in Pordenone in '64 ad duo fomed by Ruben Camillas (guitars, xylophone, voice) and Zagor Camillas (keyboard, cymbal, voice). Driven by an irresistible instinct, you are then allocated on the East Coast for forty years they produced nothing, but in 2004 something extraordinary happens, rock 'n roll wanted them, and they accepted.
Since then, Zagor and Ruben are creatures of a lawn. I Camillas are a bud of Aerodynamics, dancer band, active from 1998 to 2004.
At some point, with the slowdown of Aerodynamics, took over the creative production of I Camillas.
A first Ep in 2007, Everybody in the palco, and then two full lenght: Le Polictiche del Prato in 2009 and Costa Brava in 2013
Tennis d'Amor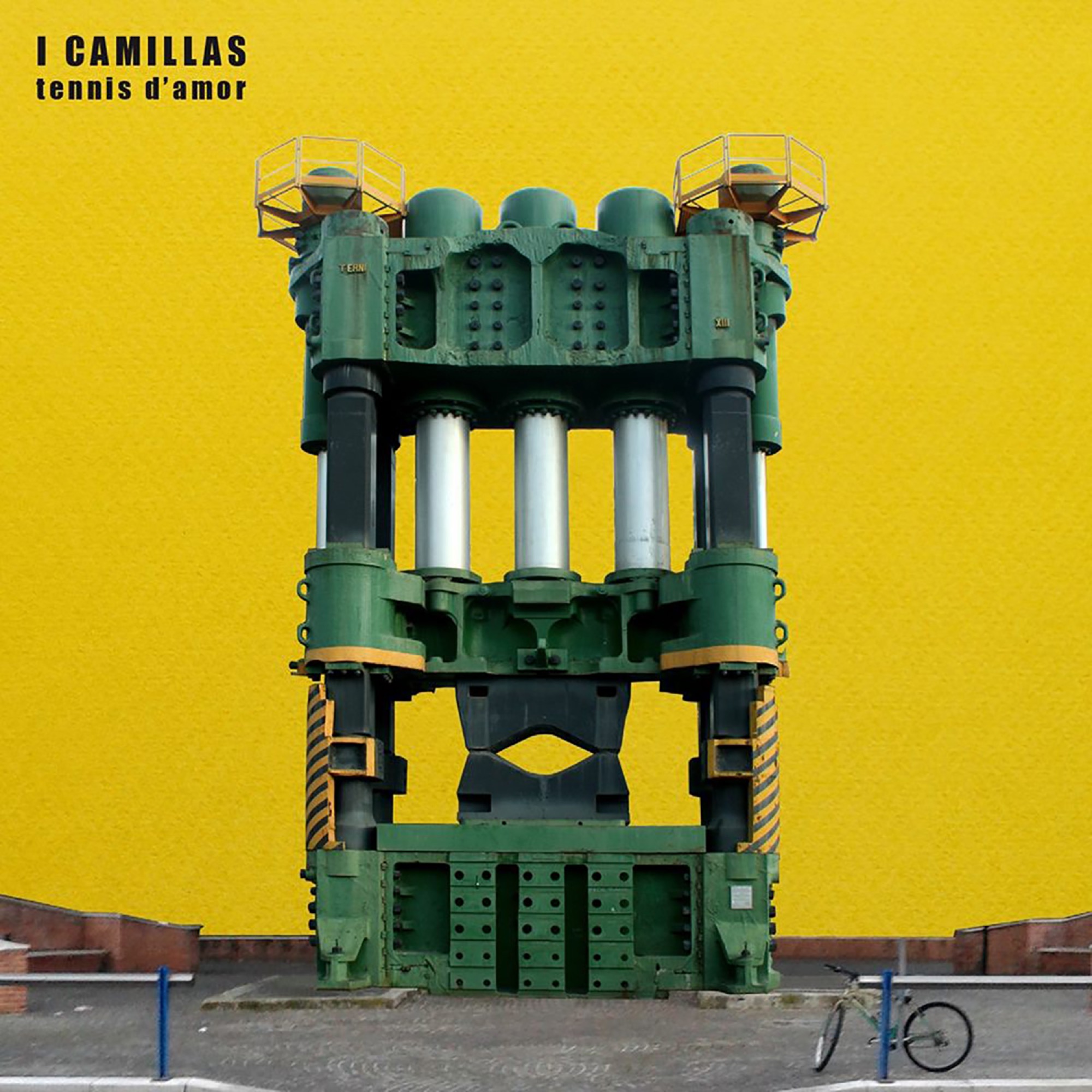 wal192
April, 2016
CD
12 tracks
24 minutes
Tennis d'Amor è stato registrato a fine novembre 2015 tra Pesaro e Fano, a Ca' Ramarra, che è un agriturismo che spunta lì sulla collina, ma basta girarsi e vedi il mare.
Tutti i brani in presa diretta, chitarra, tastiera e batteria. Una stanza grande e microfoni messi nei punti giusti.
Michael Camillas, Zagor Camillas e Ruben Camillas. Luciano faceva da mangiare bene, in cucina.
Il missaggio è stato fatto sui treni, durante i viaggi per raggiungere i posti dei concerti. Fra i sedili sono nascoste le prese elettriche e lì puoi trovare l'energia. E poi c'erano le cuffie e la pazienza di Enrico Liverani, che ha prodotto il disco, maneggiando i suoni e mettendo tutto in ordine, come dopo un pranzo di matrimonio. Le canzoni Il disco dura 24 minuti e le canzoni sono 9. Sono disposte secondo un ordine umorale, che insegue l'emozione della scoperta del movimento corporeo fino al burrone dentro il quale ti lanci tranquillamente, perchè sai che materassi di cori e violini ti rilanceranno in cielo.
In un brano, L'Armata, ci sono la voce ed i discorsi dello scrittore Giuseppe Genna. In un altro, Sulle labbra, ci sono la voce e le intonazioni della cantante lirica Mina Suzuki. Una canzone, Il Postino, l'ha scritta Calcutta per noi. Alcuni brani hanno una storia lunga: La macchina motivazionale, che spinge alla consapevolezza. Il Codice, tutto vuoti e tutto pieni. Atalanta invece ti affronta senza stancarsi mai, ti mette alla prova, ti stende di baci. E poi Cuscini, la canzone del primo video, prodotto da Claudio Tacchi, e che è fatta di attenzione, forza di gravità e leggerezza. Rimarra è nata lì ed è perfetta per saltare in circolo. E infine Lunanimità, la canzone che nasce in ogni posto.
Costa Brava
wal159
January, 2013
CD / 12inch LP
17 tracks
61 minutes
I Camillas are back with a brand new album made of songs, very beatiful songs.
16 tracks of inspired lyrics and sad atmospheres, far from their incredibly funny live shows as far from what you know as "song".
Le Politiche del Prato
wal127
September, 2009
CD
15 tracks
45 minutes
For me they are the most entertaining live bands Italian, a joy through the comic songs and an incredible ability in being on stage and engage the audience in their compositions as simple as fun. With Le politiche del Prato the duo manages to trap in a record the energy released during their concert in a better way than in the previous ep Everybody in the palco. Their songs in this CD are protagonists during their performances, songs that anyone who has attended one of these has found himself at least once to sing in the following days, such as La canzone del pane, Il gioco della palla, Bisonte or Le fanfare.
Daniele Guasco, Sands Zine
X-Marillas
wal160
April, 2013
7inch
4 tracks
8 minutes
After seven years of shared stages, and after a wild Wallace Fest in January 2013, with four hours of sleep on the rump, the bands members occupied a farm in Lodi, mounted instruments and microphones, and brought a incomplete music from their recent sessions, and together they completed it.
The result is a 45inch that has all inside, some track more X-Maryan and some more Camillas-like, and some that sound as a perfect alchemy.